Mario Forever: Hardcore Dystopia
Mario Forever: Hardcore Dystopia is a Mario Forever project I've built in 2017 with the original marioforevereditorv1.cca file and Multimedia Fusion 1.5 and rebuild in 2021 with my current engine and ClickTeam Fusion 2.5.
The game is meant to be a kind of homage to Mario Forever: Advance Edition.
DESCRIPTION
This game features 5 brand new worlds, with 4 levels each, and no level difficulty can be considered "easy-squeezy". Every world look simple to complete, but the trick is always behind the corner, or simply they are harder than thought.
World 1 is also a complete remake of my old Hardcore World 1, made with Mario Worker 1.0, I've uploaded on YT in 2010, while World 2 is completely different than my old Hardcore World 2 (remaking issues).
Worlds 3 to 5 are completely new, being starland, skyland, and tank themed, respectively.
Final Bowser battle is an even harder version of the Advance Edition one, but… even harder. :p
DEVELOPMENT
Hardcore Dystopia was first developed with Multimedia Fusion 1.5, instead of MMF2.0 or CTF2.5, since I wanted to fix the original marioforevereditorv1.cca directly into the original used program by Buziol Games, but due to unwanted issues that popped out through the years, it has been remade on CTF2.5 for its v2.0 release.
WALKTHROUGHS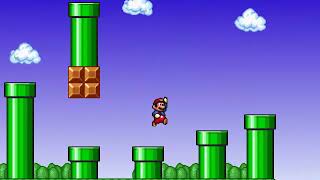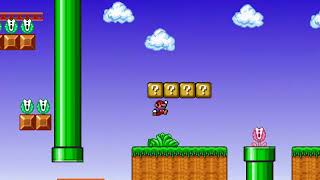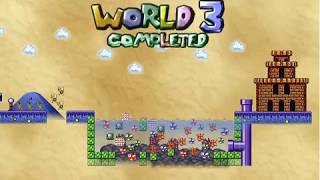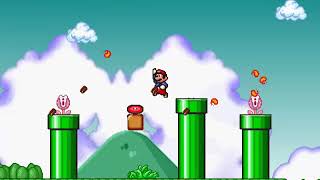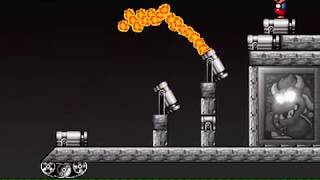 Hardcore World 1
Hardcore World 2
Hardcore World 3
Hardcore World 4
Hardcore World 5
USEFUL LINKS